An escape from the mundane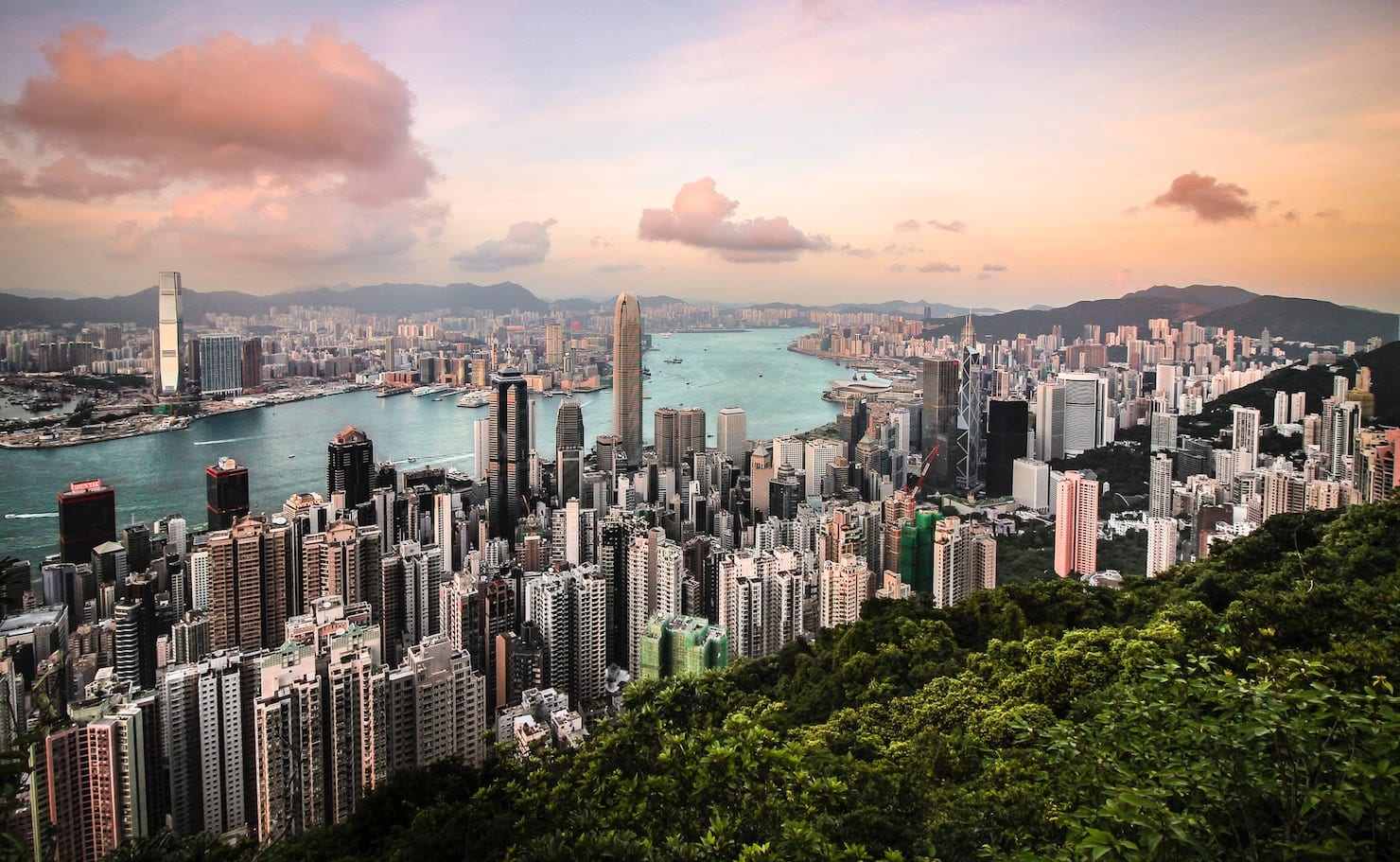 Indulge in a much-needed retreat for the body and the soul
---
We've been cooped up in our rooms for way too long. With the timely announcement of the
Singapore
-Hong Kong travel bubble, we are definitely in a mood for some thrilling travels — great authentic Cantonese cuisine, new horizons and most of all, a huge dose of fun and relaxation — just in time to finish 2020 off with a bang! So what can you look forward to with the upcoming
Hong Kong
travel bubble?
STAYING IN STYLE
Sink into ethereal comforts with Uniq Luxe's special selection of stylish stays around Hong Kong. The city is home to unique boutique hotels such as the Thai-themed Soravit on Granville. Ideally situated near Canton Road and Nathan Road, Soravit is a great opportunity to explore the popular shopping districts and eateries. Let your taste buds tingle with excitement at its restaurant, Chili Party, which specialises authentic Sichuan dishes. From tripe to okra, experience the addictive mouth-numbing sensation of Sichuan peppercorn dancing on your lips. 
attitude at granville nestles itself in the buzzing hub of Tsim Sha Tsui, known for its thrumming nightlife. Fashionable furniture, playful pop art decor at every turn, you'll find yourself in a room reminiscent of a nostalgic yet trendy Hong Kong. Customise your Hong Kong stay from a range of different styles: a rustic yet modern atmosphere in the Urban Room, the eye-popping graphic art of the Elite Room, to the vintage exquisiteness of the Studio Suite. Moreover, you can even admire the funky art pieces by Josephine Fu of Fufu's Studio, displayed all around the neighbourhood. 
A tranquil haven floating above the city, the aptly-named The Upper House delivers an exquisitely-crafted experience for its guests. With its modern-edge architecture and thoughtful design, you'll feel like you've entered an unparalleled realm of hospitality. Listen to inspirational talks in Up Close, a signature event that invites artists, designers and entrepreneurs to converse with guests; sip a glass of their signature Earl Gray Martini at the marble bar of the Cafe Grey Deluxe, and dine above the clouds at The Lawn, an outdoor-themed space with picnic bites, cocktails and wines. 
A distance away from the hustle and bustle of the city, Rosewood Hong Kong is the perfect choice for a dose of relaxation and rejuvenation. Located in the vibrant arts and culture district of Victoria Harbour, you'll be sure to immerse yourself in a blissful piece of luxury. Imagine spacious suites, furnished with cashmere wools and chequered carpets, full-glass windows with a mesmerising view of the Hong Kong skyline, and a swimming pool with a panoramic view of the sparkling harbour. While staying at Rosewood, don't forget to dine at Darkside, an enigmatic speakeasy where you can enjoy cocktails and drinks, have a Texan barbeque at Henry and treat yourself to The Butterfly Room's famous afternoon tea.
If you're keen for something refreshing, check out The Hari, a new five-star luxury accommodation residing in the heart of the Wan Chai district. As its highly-anticipated December opening approaches, look forward to its modern rooftops suites with rainfall showers, glossy marble bathrooms, quiet pastel tones and pale plush furnishings. Dine in at their premium Japanese restaurant, Zoku, filled with pastel pink and khaki velvet banquettes, leathers, well-patterned fabrics and furnitures. It offers robata grilled dishes as well as an al fresco terrace dining experience. Meanwhile, The Hari's Italian bar, Lucciola, defined by a bold palette of ambers and green, serves up regional classics and cocktails that'll be sure to tease the tongue. 
A CULINARY ESCAPADE
Known as "Gourmet Paradise" and the "World's Fair of Food", Hong Kong's cuisine is a colourful spread of assorted meat, vegetables, noodles and rice. 
Everyone will be in a mood for some delicious dim sum. Arguably the most famous out of its Cantonese dishes, the ever-popular dim sum consists of smaller dishes traditionally served in brown bamboo steamer baskets. Legend has it that dim sum originated as baked buns and cakes, which were small expressions of gratitude from the townspeople to soldiers at the frontlines. The Chinese name for these "small gestures of heartfelt appreciation" (點點心意 diǎn diǎn xīnyì) was shortened to the characters 點心 diǎn xīn, pronounced dim sum in the Cantonese dialect.  
The people of Hong Kong love their roasts. At every twist and turn along the bustling streets, there's bound to be roasted duck or pork proudly hanging behind a glass display, accompanied by a mouthwatering fragrance. One of the locals' favourites is siu yuk, commonly known as roasted pork belly. Fall in love with its crunchy texture and its tender-tasting meat that simply melts in the mouth. It's recommended to accentuate the roasted pork belly's flavour with some spicy horseradish dip at the side. 
Another popular meat dish is char siu, Cantonese-style barbecued pork. The meaning of its name directly indicates how the meat was prepared back in the past — long strips of marinated wild boar meat were skewered on a large fork (char) and then roasted over a fire (siu). The distinctive red-glazed look of the char siu is achieved via a tasteful combination of honey, hoisin sauce, dark soya sauce, five-spice powder and red fermented beancurd. 
For something more filling, a steaming-hot bowl of braised beef brisket noodles will do the trick. At first glance, it may seem like any other beef noodle soup. However, it's the spices used in this particular dish that sets it apart. The aromatic mix of star anise, cinnamon and cardamom seeds adds a zesty flavour to the star of the show: the soft slow-cooked beef belly.
If you're looking for a simple snack to accompany you on your sight-seeing, you must try some pineapple bread. A Hong Kong invention, this sweet-tasting, sweet-smelling bread can be found at every bakery – a testament to its avid popularity. Curiously, it doesn't contain any pineapple filling at all. Rather, it gets its name from its cracked and crisped surface as a result of sugar, flour, eggs and lard baked together at a high temperature. 
Don't forget to savour some egg tarts as well, another Hong Kong specialty sold at bakeries, eateries and restaurants. First introduced by Portuguese colonizers in the 1940s, this delicate-looking pastry is made from butter, flour and sweetened egg filling. Today, egg tarts are usually eaten with afternoon tea. 
SIGHTS AND SOUNDS
Immerse yourself in the vibrant city and landscapes of Hong Kong. Listen to the ringing bells of the iconic Ding Ding Tram as it speeds down the streets. Hop aboard an open-styled top tram and be transported into a nostalgic realm of old Hong Kong as it takes you from Shau Kei Wan to Kennedy Town: fragrant bakeries, sellers yelling out discounts and marked-down prices, and crowded blocks of housing units. 
Make a wish at the Lam Tsuen Wishing Trees, green banyan trees blooming with red packets, yellow papers and oranges. Locals believe that if you wrote your name, birth date and wishes on a yellow joss paper, tossed it onto a tree branch, your wish would come true — but only if the paper managed to hang there! Regardless of whether wishes have been fulfilled, it has become a popular spot among locals and featured in a number of TVB dramas. 
In the mood for some high altitude sights? Look no further than Victoria Peak, a favourite spot among locals and tourists alike for a panoramic view of the Hong Kong city skyline. With more than a thousand skyscrapers teasing the clouds, Hong Kong has been bestowed the title of "World's Most Vertical City". Scale the peak by foot or via the Peak Tram, a funicular railway which has been in operation for more than a hundred years. Enjoy a scenic view of the verdant greenery as you ascend to the peak on this venerable vehicle.  
Relive the legacy of Bruce Lee, Hong Kong's most famous kung fu star as you gaze at his statue along the Avenue of Stars. Modelled after Hollywood's Walk of Fame in Los Angeles, this avenue is located by the sparkling Victoria Harbour waterfront, honouring celebrities of the Hong Kong film industry like Gong Li and Andy Lau. You can even see a large replica of the 2008 Summer Olympics torch in the same area. 
Instead of appreciating Victoria Harbour from the city, why not sail around it in a red-sailed Chinese junk ship? Originally built in Macau during the late 1950s, the Duk Ling was a fishing boat which was later repurposed for tourism means, such as a cruise to outlying islands as well as a sightseeing tour ship. Feel the cool sea breeze on your face as you re-imagine the voyages of ancient maritimers upon these cresting waters.
Pull yourself away from the city and take a hike in its natural foliage. There are many islands around Hong Kong awaiting exploration. Lantau Island is best known for Sunset Peak, a great spot for, as named, sunset viewing. It's a climb but it's well-worth the sight of the hovering vermillion clouds and the warm orange eye in the sky finally sinking into the earth below. 
Then head over to Lamma Island, the third largest island in Hong Kong. This was where well-known Hong Kong actor, Chow Yun Fatt, grew up with his family, in the village of Wang Long near Yung Shue Wan. You'll be fascinated to know that unlike the mainland of Hong Kong, Lamma Island is free from city buzz, favouring greenery over skyscrapers. No building higher than three storeys can be built and automobiles are notably absent, aside from the essential fire trucks, ambulances and occasional village vehicles, as the locals prefer to commute by foot and bicycle. 
Admire prehistoric rock carvings on the neighbouring island of Po Toi Island. Referred to as the "South Pole of Hong Kong", Po Toi Island is home to peculiarly-shaped granite rock formations, like the Monk Rock and the Tortoise Rock. Tourists are irrevocably drawn to the Palm Cliff, shaped like the palm of a gigantic Buddha, reminiscent of Stephen Chow's legendary Buddha palm scene in his film, Kung Fu Hustle. 
---
Our expertise lies in customising the perfect Hong Kong holiday for you. For your safety, we are updating our policies to better serve your needs in light of the Covid-19 pandemic. 
Looking for other Asian destinations? You can view our selection here.