L

ying at the foot of the Matterhorn is the beautiful village of Zermatt.  It's the highest and most developed ski area in Switzerland so be prepared to have the time of your life skiing down those snowy slopes!
Swiss Delights
Zermatt is alpine dining at its best! With a high concentration of Gault Millau awarded restaurants, you are guaranteed a gastronomic indulgence that is unrivalled. Just make sure you have advance reservations!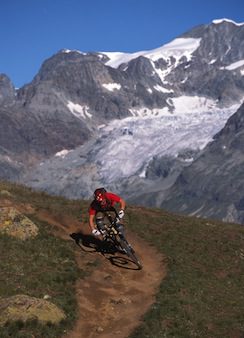 Fresh Air, Anyone?
Zermatt has been a car-free village since the 1940s. Where else can you go for the luxury of the crisp fresh air? You can walk around the compact town or take one of the electric cars to explore what it has to offer.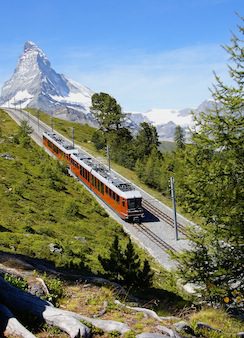 Views All Around
Take a scenic journey up the iconic emblem of the Matterhorn by cable car. Get on the highest open-air cogwheel railway that connects Zermatt with the sensational Gornergrat Alpine viewing platform. With one of the most breathtaking mountain views in the Alps, you might be able to catch a glimpse of all 29 alpine peaks on a clear day.