O

ne of the most emblematic sights of the Swiss Alps, the Jungfrau Region has plenty to offer for everyone. With some of the best sights in Switzerland, you will surely fall in love with it.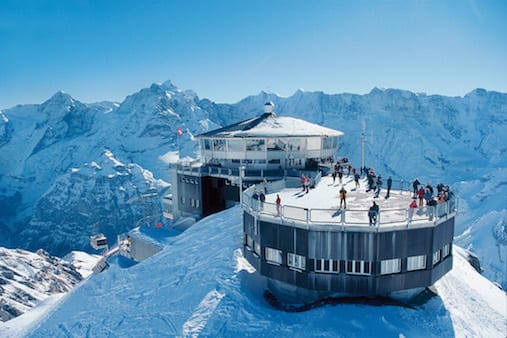 Top of Europe
Take the train to the highest rail station in Europe and be on top of the world as you take in the magnificent view from the viewing platform. It's an experience of a lifetime that is definitely going to be the highlight your trip.
Winter Wonderland
The playground for winter sports is one of Europe's oldest mountain resorts. You don't have to be a professional skier to join in the fun; there are all sorts of activities from snow tubing to riding the Velogemel snow bicycles.

Bond, James Bond
As you ascend the longest aerial cableway in the Alps and arrive at Schilthorn, you might find it a little familiar looking. Perhaps it's because it's where the 6th James Bond movie "On Her Majesty's Secret Service" was set. Take in the view of over 200 snow-capped mountains in the comfort of the revolving restaurant, Piz Gloria, while you enjoy your meal.