B

rilliant cosmopolitan city that integrates both modern and classical architecture. Be captivated by the city that's famous for their uber-sleek designs and lovely citizens!
Palace Royal
Visit the most prominent landmark in Sweden. Step foot into the historic Drottningholm Palace, Sweden's best preserved royal palace and still the private residence of the Swedish royal family.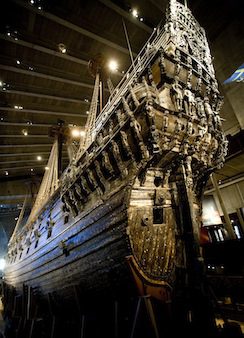 Vicious Vikings
Discover how Vikings lived and explore the best preserved shipwreck in the world. See the beginning and the end of the Vikings existence in Stockholm!
The Sun
Visit the world's largest hemispherical building, the Ericsson Globe. Representing the Sun, ride up the globe on a SkyView gondola for a remarkable view of beautiful Stockholm.