N

icknamed "Paris of the East" due to its splendid scenery and architecture, journey down to this alluring city. Fill yourself with incredible Hungarian cuisine and soak your cares away in the city's famous thermal baths.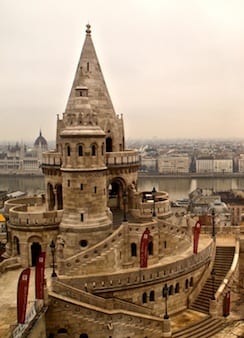 Buda & Pest
Be sure to mark the UNESCO World Heritage Sites, Buda Castle Hill, Danube Banks and Andrassy Avenue off your list as you tour around Budapest. We recommend a night walk to The Royal Palace, Bridge of Budapest and the Parliament. The night light that illuminates the city is simply dazzling.

Bittersweet Memories
Budapest suffered a tragic history and in it comes many tales. Visit the House of Terror for an insight during the Nazi's rule. As you tour around the city, you will be able to notice the remnants of a bitter past in the midst of Budapest's beauty.
Take My Breath Away
That's right, your breath will be taken away as you view Budapest from up above. Go to the Citadel, the highest viewpoint of Budapest for a panoramic view or climb up St. Stephen's Basilica for the best view of both Buda and Pest.