A

city that will entertain as much as it enchants you. Be attracted to the "City with Heart" with it's light-hearted atmosphere, humorous folks and fairytale charm.
Happily Ever After
Construct your own fairy tale at Neuschwanstein and Hohenschwangau. With Romanesque castles that have inspired Walt Disney's Cinderella's castle, it doesn't get any more romantic than this!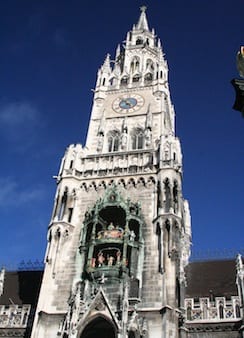 Gems of Bavaria
There's plenty to see in Munich. Take a leisurely stroll through the picturesque Englischer Garten or have a peek at the fabled Devil's footprint at Frauenkirche. If you're a car-lover, the headquarters of luxury car maker BMW is also here.
Zugspitze
Situated on the border of Germany and Austria, ascend 2,962m above sea level to the top of Germany's highest mountain that stands alone with a view of over 400 peaks in four countries: Germany, Austria, Switzerland, and Italy.