F

eel the warmth radiating as you stroll through the friendly capital of Denmark. Cozy cafes and shops await your discovery in this city rich in culture. Find out for yourself why it often tops the list of most liveable cities in the world.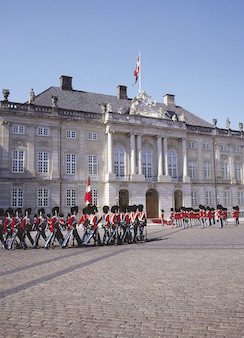 City within a City
Enter a completely different world in the nearby Christiania district where it enjoys an autonomous status as a 'freetown'. Admire the artistic graffiti and imaginative houses in this residential area that is unique to Copenhagen.

Royal Copenhagen
Marvel at Amalienborg, the winter home of the Danish Royal Family. Consisting of four identical palace façades but with completely different interiors, Amalienborg is truly a unique sight.
Han's Christian Andersen
As the city that the beloved childhood author called home, you can visit the houses he lived in as well as his tombstone. Visit the iconic Little Mermaid statue and take a trip to the Fairy Tale House which gives a graphic journey of Andersen's tales thought its exhibits.