A

n unforgettable experience awaits as you venture to the homeland of Mozart and filming location for the award-winning musical "The Sound of Music"! Castles perched on hills with a scenic Alpine backdrop, it's as though Salzburg was lifted right out of a scene in a fairy-tale.
Don't Stop the Music
As the birthplace of Wolfgang Amadeus Mozart, it isn't a surprise that you can frequently hear music and see marching bands on the streets of Salzburg. It is also the birthplace of Joseph Mohr, composer of the world renowned Christmas carol, Silent Night and the famous Trapp family singers. Each summer, Salzburg is home to the Salzburg Festival, a festival of music and drama that gathers the best names from all over the world.  If you love music, you will love Salzburg.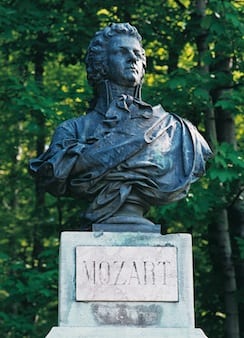 Fairyland
Whatever you imagined a fairytale land to be like, Salzburg definitely fits that picture. With the grand Hohensalzburg Fortress towering over the quaint town, the city's iconic Baroque architecture contributes to the city's unique charm.