E

nergetic and alluring, the metropolis formerly known as Saigon is bound to bring you on a thrilling journey. While the ghosts of the tragic Vietnam War still exist, the fast-paced city and cheerful optimism of the locals melt them all away.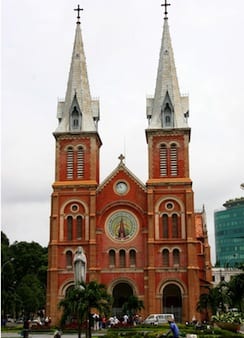 Nine Dragons
Also known as the Mekong Delta, the surrounding area is Vietnam's single most productive region in terms of agriculture and aquaculture. Get on a boat and sail through a stretch of this major trade route of Southeast Asia.
Legendary Tunnels
An immense network of connecting underground tunnels below ground level, the Củ Chi tunnels played a pivotal role in the eventual triumph of the Vietnamese over the American soldiers. Crawl your way through these narrow tunnels and experience how the Viet Congs lived and fought with the U.S. Army during the Vietnam War.
Foodie Paradise
Take your pick from well-known Vietnamese delicacies such as Pho and Banh Mi or beverages and desserts such as Vietnamese drip coffee or Three Colours. With the wide array of restaurant and street food available, there is no opportunity for your stomach to go empty.