P

ristine beaches, crystal clear water, coconut trees and amazing corals — Koh Samui is a picture perfect island. Relax by the beach as you watch the beautiful sun set over the open sea.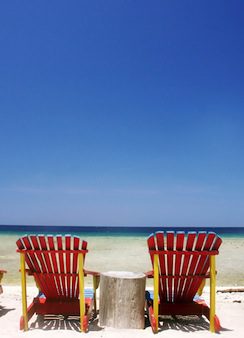 Love Thy Neighbours
Koh Samui is the ideal base to head to the many neighbouring islands in Thailand. Visit the Ang Thong National Marine Park for an adventurous time or Koh Tao for a crystal clear dive.
Wine and Dine
Enjoy fine-dining meal at a bargain before heading to one of the vibrant bars for a glass of Martini. With so many restaurants lining the streets, you'll be spoilt for choice!
Mummies Alive!
Pay respects to the mummified monk at Wat Khunaram. Luong Pordaeng, the monk who died in 1973 directed his followers to display his preserved body as a reminder of the state of human life. A unique look into Thailand's Buddhist culture.