B

e spoilt for choices during your visit to Hokkaido, the northernmost part of Japan. Join in the exciting activities ranging from skiing to hiking and in even bird-watching or simply relax in one of their  luxurious hot springs.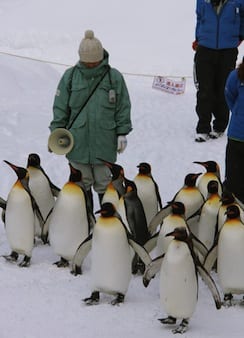 Onsen Heaven
Known as the "Hot Spring Kingdom", you will be addicted to this indulgence. Believed to give you silky smooth skin, soak up all the natural goodness and experience the untouched nature Hokkaido has to offer.
O-FISH-ially Delicious
An island surrounded by cold waters, there is no doubt that you can find the highest quality and freshest seafood here. Satisfy your tastebuds with highly sought-after marine produce such as Kani, Ikura and Hotate. For the adventurous gourmets, try the famous Japanese style live squid!
Lovender is in the air
Visit Hokkaido during the summer and have your breath taken away by the spectacular beauty of its famed lavender fields. Lose yourself in this beautiful sea of flowers with an explosion of colours!