K
nown for its amazing wildlife, Botswana is a must-visit if you love a good safari experience. The country is mostly covered in savanna, varying from shrub savanna in the dry southwest areas to tree savanna consisting of trees and grass in the wetter areas. This sets the perfect landscape for the wildlife.
Moreover, with crowd control measure, be glad to know that you won't have to fight among tourists to take the perfect photograph. Botswana is also the largest producers of diamonds, offering an interesting contrast to its northern neighbours.
Best Time – Generally the best time for a Botswana safari holiday is from April to September, but being such a vast and diverse country, different areas are awesome at different seasons. Be sure to check with our Travel Designers on the latest update.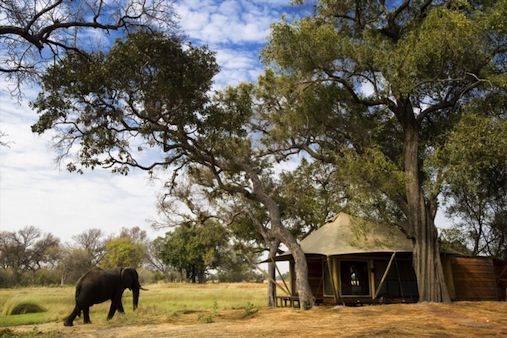 Great Thirst
Kalahari Desert is everything you imagined a desert to be. Admire the beautiful roaring sand as it sweeps around the amazing Kalahari Desert.
Definitely visit the Okavango Delta, which attracts animals from thousands of kilometres around during the floods in July and August. You will get to witness impressive lion-buffalo confrontations, when a pride will gradually corner a buffalo herd from the floodplain to the water's edge in order to attack when a buffalo is separated from the herd.
Salt in Pan
Famous for its Salt Pan, do not miss out the grand Makgadikgadi Pans. One of the largest salt flat in the world, it has been untouched for almost 65 million years.
Not only is it a major habitat for various wildlife species, it also has evidence of traditional human habitation and land use dating from the Early Stone Age! Cultural material has been found from a prehistoric settlement, comprising 500 individual stone wall structures and 450 stone cairns.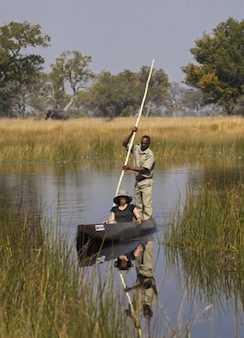 In The Jungle
If you want a full experience of animals in the wild, Botswana is the place to go! With the lack of tourists, the animals are able to run free in their natural habitat.
Choose to reside in a private camp at a Okavango Delta safari, and you'll get front row views of herds of elephants walking by. Beautifully untouched, experience Botswana for yourself!