Wellness retreats have been increasing in popularity for a few years now; If you haven't experienced one yet, you definitely should. Find some reasons to go on a wellness holiday this year, whether it's to rejuvenate your mind, kickstart some healthy habits, or simply for a getaway.
Here are some of our favourite wellness destinations:
Koh Samui, Thailand
Kamalaya is extremely convenient to access, with just a short flight to Koh Samui. Built around a sacred monks' cave and perched on a hillside overlooking the ocean, it is a perfect location for a retreat. Whether you are escaping the stress of work, looking to detox, or simply wanting some time to yourself, Kamalaya is a great choice for a getaway.
Kamalaya focuses on delicious yet healthy meals. Those who are addicted to creature comforts need not be afraid of having to go cold-turkey, because wine and coffee can be found, thanks to Kamalaya's belief in balance and moderation.
Recommended program: Asian Bliss, which combines Ayurveda, traditional Chinese medicine, and traditional Thai therapies with exercises and practices from diverse Asian traditions to promote bliss, renewal, joy and vitality.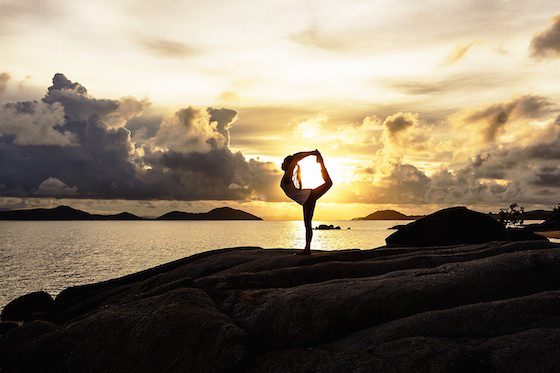 2. Split Apple Retreat
Abel Tasman National Park, New Zealand
You'll feel right at home at Split Apple Retreat, founded by Lee Nelson, a retired doctor and his wife Pen, a highly-qualified chef who has incorporated the philosophies of ultimate health into her gourmet cooking. The resort is a quiet, luxurious hideaway built high into a cliff-face right on the ocean, a few minutes away from the South Island's beautiful Abel Tasman National Park.
Whether it's your wellness program or daily menu, you can be sure that it's tailor-made for you by the duo. You will reap optimal health benefits from their medical knowledge and culinary expertise. There's also every opportunity at the retreat to relax and pamper yourself with pristine surrounds and two private paths to two close beaches, one a small secluded beach where you'll rarely see a soul, and the other a more expansive golden stretch of sand.
Recommended program: Cooking lessons from Pen, top-notch cooking overflowing with the artfulness and flavour of some of the best restaurants in the world yet coupled with the warmth and comfort of a home-cooked meal.
Bali, Indonesia
Another resort that is close by is COMO Shambhala Estate, which is popular for its traditional methods of healing. COMO Shambhala combines age-old techniques with modern science to personalise treatments for all guests.
COMO has long been reputed for its top-notch service, with in-house experts who will help you to target specific problems and ensure that you leave feeling completely revitalised. They also provide personalised meals to suit every guest's detox preferences!
Recommended program: Be Active (Get Fit) wellness program, which incorporates wellness consultations, fitness assessments and daily personal training to inspire exercise.
4. Ananda in the Himalayas
Narendra Nagar, India
Ananda in the Himalayas has won many prestigious awards, including Best Spa in the World. Set at the foot of the Himalayas, Ananda is perfect for a spiritual retreat. It has an extensive menu of over 80 wellness treatments, which includes sessions of yoga, massage and facials, amongst others.
Ananda focuses on traditional yoga that stems from Hatha yoga, which, according to legend, was founded by the Hindu deity Shiva. For advanced practitioners, this return to classical purity can be refreshing and grounding. For beginners, it is the perfect place to learn.
Recommended program: Ananda Fusion, which combines a number of traditional techniques that are selected by the therapist based on the client's individual needs.
5. Chiva-Som
Hua Hin, Thailand
Set within a lush tropical garden overlooking the Gulf of Thailand, the peaceful surroundings alone make Chiva-Som the perfect escape from daily life. Chiva-Som has an excellent selection of facilities and treatments, all of which are tailored to improve your fitness and heal your mind.
Most of the resort's produce comes from its own organic garden, from which the chefs select ingredients daily. Cooking classes are also available – make sure you don't leave without a copy of the Chiva-Som cookbook, so that the principles of this resort stay with you even after you've checked out.
Recommended program: Yoga for Life, which offers a variety of styles, including Hatha, Vinyasa, Ashtanga, or Iyengar Yoga to further improve your practice.
Inspired to embark on a wellness retreat?