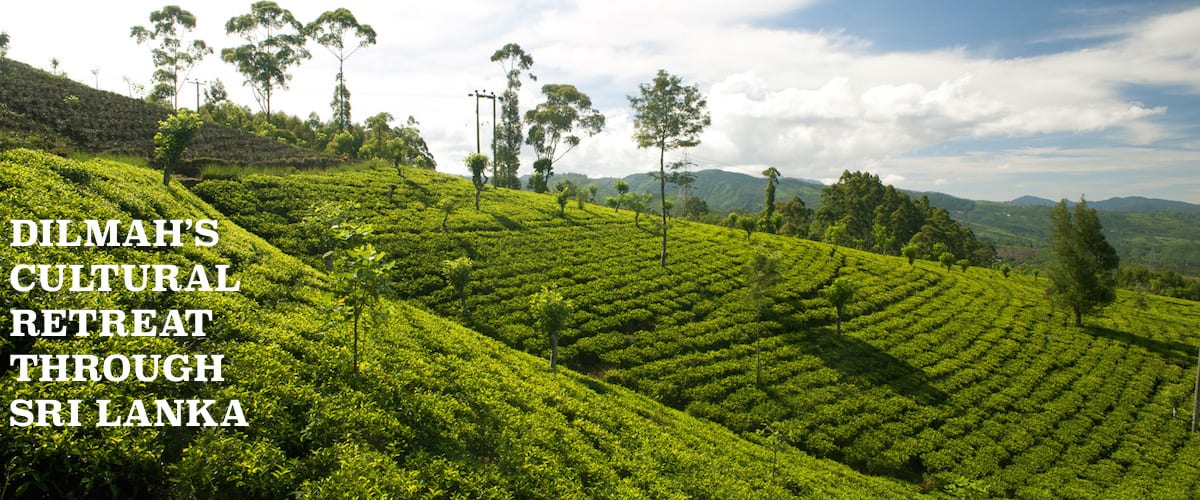 Introducing Resplendent Ceylon
This is one place that we would love escaping to during a long weekend. Resplendent Ceylon is the leisure arm of family tea company Dilmah. Comprising a collection of small luxury resorts, this unique trail offers a range of experiences linked to Sri Lanka's history, culture, and nature.
Ceylon Tea Trails
Ceylon Tea Trails comprises of five luxurious colonial era tea planters' bungalows, connected by walking trails through vast Ceylon tea gardens. Built between 1888 and 1950, the bungalows offer a taste of gracious living thanks to butler service, period furnishings, and gourmet meals. The same services will also be available in the fifth and newest bungalow Dunkeld, set to open on 1st February 2016. Trek or bike through the Tea Trail, and picnic at different scenic locations each day.
Cape Weligama
Situated along Sri Lanka's South coast, Cape Weligama owns stunning views over the Indian Ocean. This luxe cliffside resort is home to a wide collection of residences and suites, as well as the famous Moon Pool that allows you to photograph infinite 270-degree panoramas of the Indian Ocean.
Coming Up: Wild Coast Lodge
We are most excited about the upcoming Wild Coast Lodge. Opening in end-2016, the luxurious camp sits on a secluded beach in the Yala National Park, which happens to be a Leopard hot spot in southeastern Sri Lanka. You will get to stay in custom-designed tents with a viewing deck, and enjoy the adventure of a jungle camp with the usual creature comforts.
Why Resplendent Ceylon
We love Resplendent Ceylon for its simple luxuries, from colonial-era bungalows to stunning sea views. Already a fan of how Resplendent Ceylon integrates Sri Lankan landscape and seascape into their resorts, we are interested to experience what Resplendent Ceylon can offer with their new safari concept.
Tea & Sea Itinerary
Day 1: Flight to Colombo Airport, and rest for the night at Colombo City.
Day 2: Take a ride to Tea Trails, where you will check-in to a colonial era tea planters' bungalow. Explore not only your own residence, but also take a hike to other bungalows, go on a mountain bike tour, or canoe on the lake.
Day 3: Go on a visit to the tea factory where the resident tea planter will show you first-hand the tea-making process, from the fields to the factory. End the tour with a tasting of different grades of artisanal tea.
Day 4: Take an air taxi to Cape Wellington where you will check-in to your expansive villa and explore their premises. Unwind at the end of the day at the infinity moon pool, which curves around the cape's elevated rust-red headland and mirrors the vast Indian Ocean beyond.
Day 5: Take a day trip to Galle and get transported back in time to the Dutch colonial era. Extensively fortified by the Dutch during the 17th century, the Galle fort is a world heritage site and is the largest remaining fortress in Asia built by European occupiers.
Day 6: On your way to the airport, stopover at Colombo to sample some local cuisine or indulge in some retail therapy. Transfer to airport for flight back to Singapore.
Contact our friendly travel designers now to find out more about this offer. There is no obligation and we do not spam.
Interested in this Sri Lankan experience?