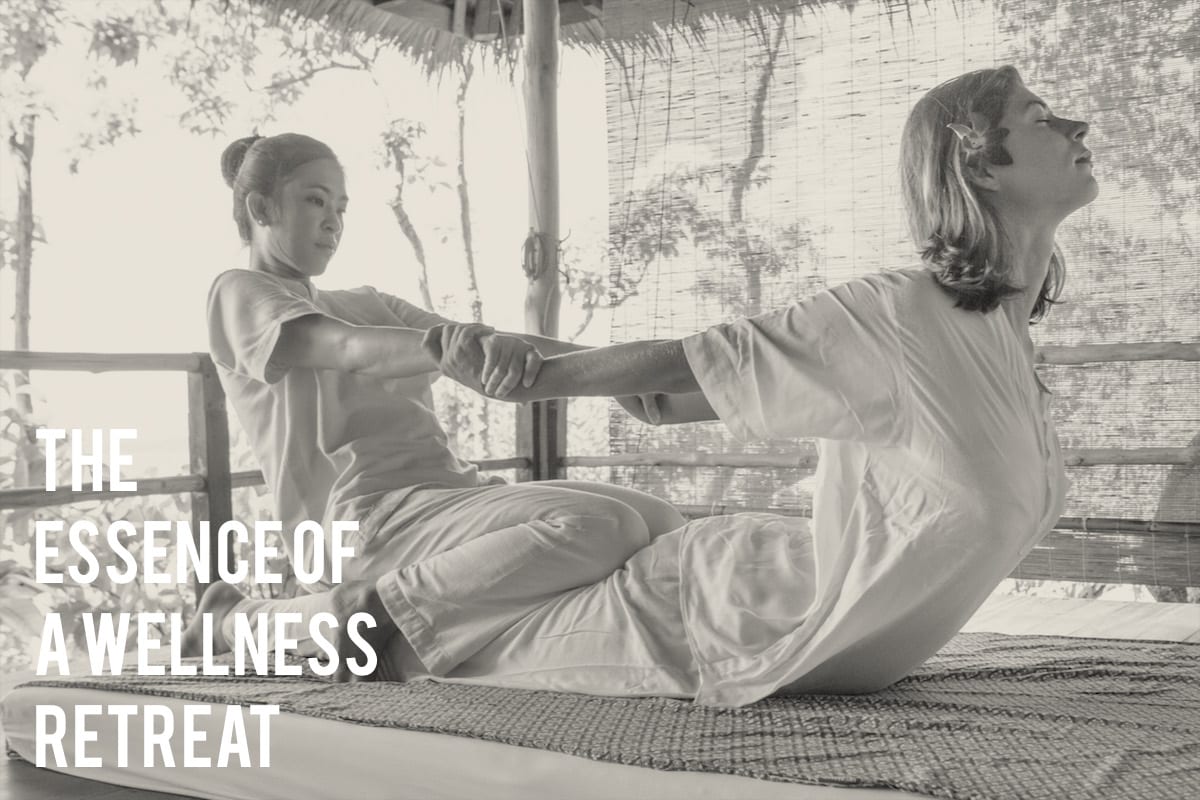 Introducing Kamalaya
Meet Kamalaya Koh Samui, one of our favourite retreat destinations and Thailand's award-winning Wellness Sanctuary and Holistic Spa resort. Centred around being a place of meditation and spiritual retreat, Kamalaya's essence is expressed in its name, 'Lotus (kamal) Realm (alaya)', an ancient symbol for the growth and unfolding of the human spirit.
What Kamalaya offers
Visiting Kamalaya is always a treat, thanks to the luxury villas and the personalised wellness programmes.  We especially love how the lifestyle and living spaces at the resort complement their programmes, most evident from how they provide yoga mats in all their accommodation. Their extensive wellness programme includes weight loss, detox, yoga, and more. The services are highly customisable, with the option to add, remove, or swap programmes.
New wellness programme
We are excited about their new Comprehensive Optimal Fitness programme, which approaches fitness from a holistic perspective. Ideal for regular exercisers, this programme helps to develop your workout and find a balance between exercise regimens, relaxation techniques, optimum nutrition and a mindful lifestyle. The programme integrates personal fitness training, yoga and stretching, as well as nutritional guidance, emotional and mental support.
How a perfect day at Kamalaya looks like
Wake up refreshed and have morning yoga at the pavilion with a stunning view over the ocean. After a healthy breakfast, relax by the beach with a fresh coconut in hand. Sweat it out at a fitness class, then indulge in a delicious lunch by the pool.  Loosen up your muscles with an Ayuverdic healing massage, or detox at the sauna, and end off the night with a lovely dinner at the communal table with your fellow Kamalaya-ians.
Why we love Kamalaya
Another potentially busy year is coming up, and we love this little gem for a respite that never disappoints.
With the beautiful villas boasting stunning views and wellness programs that recharges you for the new year, this is one luxury retreat that is most definitely worth every cent. But what we love more is the people, for the team at Kamalaya and the other guests we met during the stay made all the difference.
Upcoming promotion
If you are new to Kamalaya, we have a special offer for first time guests in March. You can choose to stay 4 to 8 nights and get 1 free night, or stay 9 or more nights and get 2 free nights. The promotion includes an initial wellness consultation, a body Bio-impedance Analysis (BIA), and complimentary attendance to the Yoga, Pilates, Tai Chi and Qi Gong programmes.
Contact our friendly travel designers now to find out more about this offer.
Interested to recharge at Kamalaya Koh Samui?