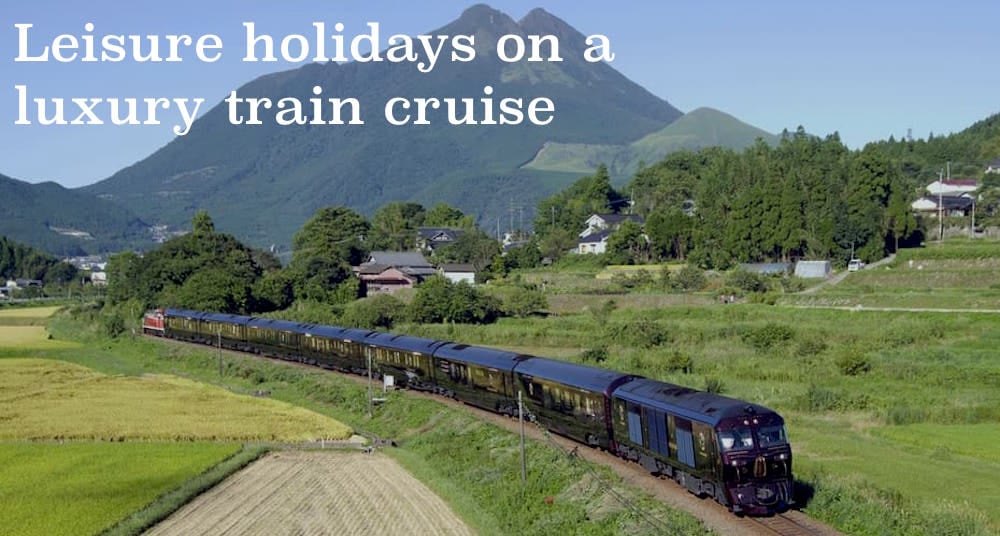 Introducing Seven Stars in Kyushu
One part of Japan's incredible rail system is its luxury trains, which are designed to make the trip between your destinations an entire travel experience in themselves. Seven Stars in Kyushu is a deluxe sleeping car excursion train, which got its name from several different aspects of Kyushu.
Although its name actually means "nine states," Kyushu has seven prefectures: Fukuoka, Saga, Nagasaki, Oita, Miyazaki, Kumamoto, and Kagoshima. The seven stars are also meant to represent the 7 most important aspects of a visit to Kyushu: hot springs, nature, power spots, history and culture, food, the friendliness of its people, and its train system.
When to go
The train runs all year round, but the locals are especially proud of the spectacular autumn maple leaf displays in November.
Carriages
There are fourteen guest cabins on board, accommodating a maximum of just 14 couples. On board, you get to enjoy your own private guest room which accommodates two passengers and comes with a fully-equipped bathroom. If you're lucky enough to get the deluxe suite in the last carriage, it features a stunning panoramic window looking out over the train tracks.
Route
Seven Stars in Kyushu has two different travel options.
The 2D1N trip focuses on the northern half of Kyushu, starting in Fukuoka and passing by Oita, Nagasaki, and Mt. Aso.
Its longer 4D3N trip makes a large circuit around all of Kyushu, including its most famous hot springs, volcanoes, and urban areas.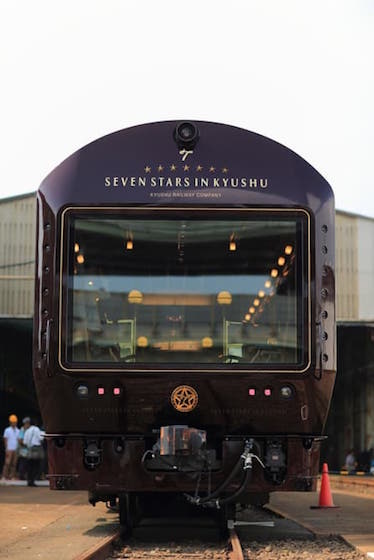 Destinations on the 4D3N trip
The Seven Stars train journey begins and ends at the dedicated terminal at Hakata station in Fukuoka.
Yufuin is a small picturesque town where long-established inns, unique art museums, small galleries, sophisticated restaurants and coffee shops mingle together. Miyazaki Prefecture is one of the most sub-tropical areas of Kyushu, and Miyazaki City enjoys warm weather, hence scenic views with phoenix trees and palm trees can be seen everywhere.
Kagoshima City is a castle town known for the active Sakurajima, historic sites from the Meiji Restoration, and the extensive Sengan-en Garden. The garden is known for its blossoming flowers such as azalea and chrysanthemum, and is laid out to give stunning views of the sea and the Sakurajima volcano in the distance.
On the last stages of the journey, the train stops at Mt.Aso, the largest active volcano in Japan, and among the largest in the world. Mt.Aso and its volcanic activity throughout the millennia dominates the landscape: it has one of the largest caldera in the world. A large area of open grassland – rare for Japan – surrounds the volcano.
Interested in exploring Kyushu with Seven Stars?