W

ith Korean popular culture dominating the world in recent years, dive into the hype and visit the city that has taken the world by storm. Delicious street food, lively night markets and majestic palaces, find your soul in Seoul!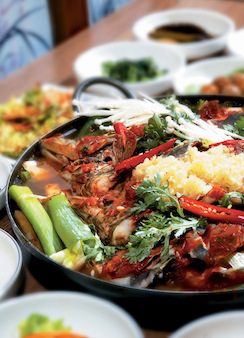 Lip-Smacking Good
Sink your teeth into the delectable food Seoul has to offer. From the widely known Kimchi to the unique and fearsome Beondegi, Seoul is truly a food lovers' paradise!

Shopping Frenzy
Grab a pair of comfortable shoes and be prepared to lose yourself in Seoul's many shopping districts. Famous for being a shopping paradise, be ready to shop till you drop.
Grand Palaces
Gain insight into Korea's royal history by paying a visit to the 'Five Grand Palaces' of Seoul. Each with their own purpose and beauty, be amazed by how well they have been preserved to this day.